This is certainly true, if you want long-lasting results. Painting is as much about the structural aspects as it is about the colours, neat lines and clean finish. Thorough preparation and the use of appropriate sealers/primers/undercoats, and then the right topcoat ensures that the new protective film sticks well to the existing or newly repaired surface, and will withstand expected environmental conditions. In my experience, thorough cleaning is the most important step of a repaint (and plastering as well, incidentally), followed by deglossing and spot priming. This is why The 3rd Coat always washes every surface with sugar soap solution, before rinsing with water. Sugar soap is my choice because it works well without being severely corrosive and toxic like bleach for example.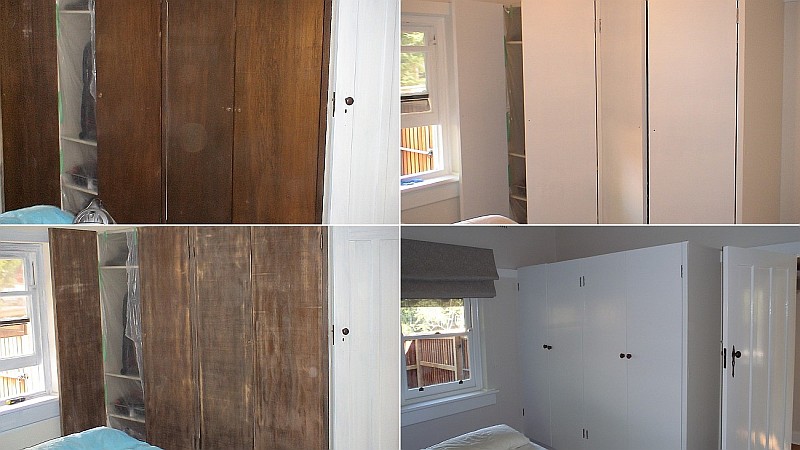 A quality paint-job with thorough preparation will not only last longer, but will also make future maintenance much easier and cheaper.
I believe that a good tradesman's duty is not merely to make his paying customers happy, but future residents/owners of the property, and indeed, the entire community. Hopefully my clients share this spirit of patience, joy and generosity, as I think it is the only worthwhile way of doing any work.

The name The 3rd Coat does not imply the application of 3 coats of paint in every project. The name originates from doing a lot of new work in the beginning, where 3 coats were always applied by me despite the shockingly poor standards in the new build market in general. But nowadays, most of my work is residential repaints, where 3 coats are only occasionally necessary.

However, sometimes the existing paint layers exhibit major adhesion problems. Most of the time this is due to lack of cleaning, sanding or priming before previous layers. Sometimes it takes years and multiple paint layers for adhesion issues to show up, but they eventually will.

When dealing with old bubbling/flaking paint, it is often the best option to strip the entire surface in a safe, health conscious manner and start over. If even just one previous paint layer has poor adhesion, then adding extra coats of paint will actually worsen the symptoms. Ideally, the previous layers of paint have been applied by quality tradespeople, who ensured proper preparation and used good quality paint. Unfortunately that is not always the case.

Colour choice can also affect the durability of a paint job. Darker colours absorb the heat, potentially causing premature paint failure, even if the application was faultless. Part of our job is to educate our clients on these matters to help them make better choices.